This guide includes graded and non-graded accommod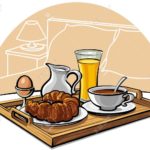 ation in the area.
Please click on the picture  ⇨
For more B&Bs in our area, please use various booking agents:-
Booking Agents List           📝           Print Booking Agents List        🖨
Please note:
No responsibility is accepted by the publishers for any inaccuracies and all the information contained on this page was supplied by the accommodation providers.
The inclusion of an entry on this web site does not imply recommendation.
If you are the business owner or service provider please do let us know of any inaccuracies or omissions that you find.